Jake Gaventa – Board Chair
Jake Gaventa

Jake Gaventa
Jake Gaventa hails from the hills of East Tennessee where he was introduced to rock climbing in high school by an inspired teacher. This love has lent itself to many years of vagabond adventures to the mountains of Europe, Asia, Alaska, and (almost!) every range in the lower 48. But more importantly his pursuits have yielded countless smiles, shared laughter, sunrises, sun burns, strong bonds and memories made with humanity. Jake feels strongly that mountains and the vertical world should be accessible and shared by all.
Sharing his passion for the outdoors has been thread through adult life. Jake has a BA in Outdoor Education and Environmental Studies from Prescott College.  He has worked for Outward Bound, adjunct faculty at Prescott College, ski patroller, and a guide in the mountains. Currently he is the Partnership & Community Manager for Mammut NA. He shares his life with a wonderful wife and a loud little girl with a curious interest in knots near Nederland, Colorado.
Judd MacRae
Judd MacRae

Judd MacRae
Judd fell in love with the outdoors after he participated in a NOLS backcountry skiing course as a teenager. Shortly thereafter he graduated high school, packed his car and started a 10 year career guiding wilderness trips for organizations such as Outward Bound and Wilderness Inquiry. During this time he found climbing and developed a deep appreciation and love for the confidence, joy and grit that it fosters.
During this period he met his wife. The desire to be home more led him to pursue a career in finance and accounting. Judd started his finance career doing a private equity roll up of retail stores, working both on deal due diligence and post-acquisition integration. From there he joined Richtr Financial Studio – a CO & CA CPA firm providing complete accounting solutions to tech, life science and aerospace companies. Judd is now a Partner at Richtr serving as a fractional CFO to help companies with capital formation strategies and effectively scale thereafter.
Judd holds a Bachelors of Science in Business and a Masters in Accounting from Colorado State University. He lives in Lafayette, CO with his wife and two kids and still climbs, runs and skis as much as possible.
Julie Yates
Julie Yates

Julie Yates
An experienced fundraising professional and educator with a passion for making the world a more equitable and inclusive place, Julie has more than two decades of demonstrated success in the areas of philanthropy, relationship building, strategic thinking, and whole-person education. Julie was recently appointed Development Director at the Watershed School, a Boulder independant school. Julie has worked for 18 years in various teaching and administrative positions at an outdoor-focused, independent boarding school in the White Mountains of NH, most recently directing the largest fundraising campaign in that school's history.
Julie's prior board service includes the Bethlehem Elementary School Board, Compas de Nicaragua, The Frost Place, and Bretzfelder Park Committee. Additionally, Julie enjoys time with her husband and their two adult children. She loves the outdoors, spending as much time as possible hiking, running, biking, or wandering aimlessly in the woods, fields, and streams. Julie also enjoys curling up with a good book, a cup of tea, and her two cats.
Graduating from Smith College, MA with a B.A. in Biology, Julie and later earned her M.S. in Science Education from The University of Michigan, Ann Arbor.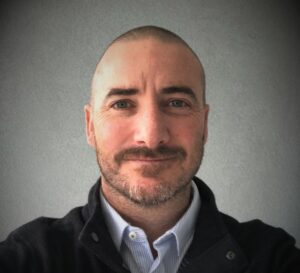 Mike Pigg
Mike Pigg

Mike Pigg
Mike has been involved in the experiential education industry for 20 years as an educator, trainer, and administrator. Inspired by a lifetime of travel and adventure, he has a long history with Outward Bound (OB). Firstly, in Australia where he instructed courses for several years before serving as the Safety Director, and then General Manager. In addition, his experience in Australia includes extensive work within the tertiary/vocational training sector. Mike joined OB in the US in 2015. Initially as the OBUSA Associate Safety Director, then Director of Operations at the Colorado Outward Bound School, and most recently as the OBUSA National Safety Director.
Mike's current volunteer work includes council member with the Association for Experiential Education (Standards and Accreditation), chair of the Wilderness Risk Management Conference (Steering Committee), and member of the Outward Bound International Risk Management Committee.
He lives in Salida, Colorado with his wife and two girls, spending as much time in the backcountry as possible camping, hiking and skiing.
Chad Olcott
Chad Olcott
Chad Olcott
Chad Olcott grew up between the hills of Western Massachusetts and the palm trees of Miami, Florida before attending Bowdoin College in Apogee's hometown of Brunswick, Maine. After four summers of leading and supporting outdoor adventure trips throughout the United States during and after college, Chad was hooked on the adventuring lifestyle. Nonetheless, he spent six years practicing law, first as a JAG with the U.S. Navy in San Diego, California and Sardinia, Italy, before joining a law firm in Portland, Maine. In 2009, the siren song of the outdoors and experiential education proved too much to ignore, and Chad was delighted to join Kevin at Apogee. He finds his current mission – furthering Apogee's goals of instilling personal confidence, character, and community-mindedness in every student – to be the most fulfilling work he could imagine. Chad lives in Brunswick with his wife, Susan, and their twin daughters, Liliana and Phoebe. In addition to his work with Apogee, Chad enjoys volunteering with the Brunswick-Topsham Land Trust and currently serves on the Paradox Sports risk management committee.
Mike Kane
Mike Kane
Mike Kane
Mike

grew up riding bikes, canoeing lazy rivers, and camping in the midwest. He escaped to Colorado after high school and has cultivated his passion for the outdoors, adventure, and travel ever since.  After a ski accident in his early twenties that resulted in T-9 paralysis,

Mike

made it his mission to find new ways to do the things he had always loved; exploring and adventuring.

Mike

continues to adapt objectives, equipment, and adventures, recognizing the value of physical effort and exploring the unknown. He is committed to expanding opportunities to those in the disabled community.
Mike

's career focus has been working to support others in and through times of challenge. The most rewarding being working for adaptive sports programs as an instructor and guide, as a teacher of adolescents experiencing emotional and behavioral issues, and providing learning opportunities for incarcerated adults.
Currently living in Durango, CO,
Mike

enjoys bike packing, camping, and cross country skiing with his awesome wife and six year old daughter.
Megin Wolfman
Megin Wolfman
Megin Wolfman
A nonprofit executive with more than two decades dedicated to addressing disparities in health, Megin is committed to working with people in her own community and around the world so they can have more equitable opportunities to live, work and thrive. Megin currently serves as Senior Vice President of Strategy and Chief of Staff for Americares, an international health-focused relief and development organization that works in over 90 countries to save lives and improve health for people affected by poverty and disaster. Her team is responsible for leading development of the organization's global strategy and annual operating priorities, ensuring organizational accountability to the rights of Americares constituents and staff, and engaging the organization's board of directors. Prior to joining Americares in 2011, she served in senior management roles at Yale-New Haven Hospital and New York-Presbyterian Hospital.
Megin's prior board experience includes New Canaan Country School, an independent school in Connecticut, where she chaired the board's advancement committee and $25 million capital campaign. Since moving to Colorado in 2019, she and her family have enjoyed the many opportunities to pursue their shared passion for skiing, hiking throughout the Front Range, and making connections with people around the world through their travel.
She holds a bachelor's degree in political philosophy from Princeton University and a master's in health policy and management from New York University's Robert F. Wagner Graduate School of Public Service.
Erin Beth Agee
Erin Beth Agee
Erin Beth Agee
Erin grew up in the mountains of Northern California before moving to Boulder, Colorado in elementary school. On multi-day river trips since she was three, she developed a deep reverence for wilderness and its transformational power. This reverence inspires her current position as an enforcement attorney at the U.S. Environmental Protection Agency.
Erin has worked in outdoor spaces in a variety of contexts, leading backpacking, canoeing, and white water rafting trips, working in environmental justice for Winona LaDuke's White Earth Land Recovery Project, and serving on the Diversity Committee for the Bicycle Racing Association of Colorado's Board of Directors. Dedicated to advancing community capacity for dialogue and conflict resolution, she is trained as a mediator and restorative justice facilitator and serves as EPA Region 8's Environmental Collaboration and Conflict Resolution Specialist.
Erin enjoys rivers, triathlons, skiing, blacksmithing, and writing and reading poetry. She received her B.A. in English from Kalamazoo College and her J.D. from Cornell Law. She currently lives in Boulder, Colorado.
Jen Nam
Jen Nam
Jen Nam
Jen hails from northern Virginia and has lived all over the US from her time in the Army. She served for 10.5 years on active duty, with several combat deployments in Iraq/Afghanistan and currently serving in the Army Reserves but claims California as her home and is a West Coaster at heart. Having grown up in a bi-cultural home (parents immigrated from South Korea) and as a shy kid, she found athletics and movement to be an integral and empowering part of her confidence building and grit during her childhood and later in the Army for camaraderie, and now for mental health and rejuvenation. She has a strong passion for the veteran community that she served with and for empowering others to grow and spend time in the mountains.
Jen has a BS from the United States Military Academy at West Point and a Masters in Public Administration from Harvard Kennedy School and is currently working in Strategy and Operations in virtual reality at Meta. In her free time, she loves chasing mountain pursuits of all flavors and on all corners of the earth – but her favorites are alpine climbing, rock climbing, mountaineering, and backpacking. She currently lives in San Francisco, California, but you'll find her traveling for mountain adventures as much as her job will allow.
D.J. Skelton
–
Co-Founder
D.J. Skelton

D.J. Skelton
DJ Skelton grew up in Elk Point, SD. He briefly attended the University of South Dakota before embarking upon an unorthodox path of serving our Nation over the past two decades. His energy, leadership, sense of adventure and inspiration has gained him National and Global recognition.
DJ enlisted in the United States Army in 1996 as an interrogator and is a graduate of the Defense Language Institute Foreign Language Center (DLIFLC). In 1999 he was nominated to attend the United States Military Academy in West Point, NY, and commissioned in 2003 as a 2LT. After graduating from Infantry Officer Basic Course and Airborne school, DJ was severely wounded in November, 2004, while leading a rifle infantry platoon in Charlie Company, 1-5 IN BN, 1st BDE of the 25th ID in close combat in Fallujah, Iraq.
 During his recovery DJ was introduced to the adaptive climbing community and subsequently co-founded Paradox Sports, where he has served as a board member and currently serves as an advisor.
Malcolm Daly
–
Co-Founder
Malcolm Daly

Maclolm Daly
Malcolm Daly is an icon in the outdoor world with 35 years of outdoor industry and non-profit experience. Malcolm was a co-founder of Paradox Sports, served as the executive director for five years and currently serves on the advisory committee. Better known for his affability, sense of humor and to-the-point insight, Malcolm's wide-ranging business, outdoor sports and non-profit experience provides for a lively, entertaining and educational encounter. Malcolm is the founder of Great Trango Holdings, Inc. a leading supplier of innovative climbing equipment (Trango) and women's activewear (Stonewear Designs). Starting the company from scratch in 1991 Daly built it into a multi-million dollar company doing business in 17 countries.  During that time he started up two non-profits in the climbing world: the Access Fund, dedicated to retaining access to climbing resources and the Action Committee for Eldorado, a climber's advocacy and liaison group specific to Eldorado Canyon State Park. Daly was an active board member of the Access Fund for thirteen years.
Timmy O'Neill
–
Co-Founder
Timmy O'Neill

Timmy O'Neill
Timmy O'Neill is recognized as one of the world's funniest, most irreverent and insightful climbing presenters, as well as a co-founder of Paradox Sports. He has climbed in the remote ranges of the world, completing first ascents from Greenland to Patagonia. His worldwide travels as well as adventures in community service and humanitarian work drives him today. In 1991, Timmy's older brother Sean became a T-12 paraplegic after jumping from a Memphis Bridge into the Mississippi River. Fifteen years later, the O'Neill brothers successfully climbed El Capitan, a 3,000-foot vertical rock wall in Yosemite National Park. Since then, Timmy has kayaked, skied, climbed and hiked with numerous paraplegics, amputees and blind athletes. Timmy served as the executive director and board chair of Paradox Sports, and spearheaded the creation of the adaptive climbing manual, significantly increasing mission impact during his tenure. Timmy is currently a professional athlete and speaker.
Rex Laceby – Veterans Program Advisor
Rex Laceby

Rex Laceby – Military and Veterans Program Advisor
Rex Laceby is a retired, prior-enlisted, Marine Corps Officer. He is honored to have lead numerous Special Operations missions, conventional combat/peace keeping missions, international interoperability exercise, and conducted several humanitarian & disaster relief operations. As a combat veteran with some significant injuries sustained in Iraq and Afghanistan, Rex understands how Paradox Sports Veteran Programs can help our veterans deal with physical disabilities and those often unseen. Paradox Sports helps veterans find a new Task, Purpose and Sense of Community. Rex currently works for the Department of Defense with the National Security Technology Accelerator, operating out of the University of Colorado Boulder. Rex Co-Founded and serves as President of the CU Boulder Veterans Alumni Association and is engaged in other statewide veteran support organizations. Feeling the obligation to continue to serve his community, Rex is a technical rescue volunteer with Boulder Emergency Squad (BES). He is proud to serve Boulder County as a Public Safety Diver, Swift Water Rescue Technician, Wildland firefighter and Ice Rescue Trainer. Rex was asked to serve as Military and Veteran Program Advisor at Paradox. He feels it is a tremendous privilege and honor to volunteer with Paradox; helping them continue to develop programing for the brave men and women that have served our Nation's Military.
Pete Davis – Program Advisor
Pete Davis

Pete Davis – Program Advisor
Pete has been a part of Paradox Sports since the very beginning; serving as athlete, volunteer and employee throughout the years. Born without a right hand and forearm, Pete naturally took to many sports until he found his true passion, climbing. Since that introduction at age twelve, Pete has become a leader in the adaptive climbing world. He is driven by the belief that adaptive climbers should always rise to the challenge and strive to be equals, if not better than, their able-bodied counterparts. In this way, he believes, adaptive climbing will gain the true respect on the world stage that it deserves. Pete has lived in Ridgway, Colorado for the past 10 years. He works as an Archaeologist for the majority of the year, while also serving as a Park Ranger at the Ouray Ice Park during the winter months. He is excited to join the advisory team at Paradox Sports to lend his expertise and support to the exciting and important mission that Paradox Sports fulfills now and into the future.
.
Tanner Jones – Program Advisor
Tanner Jones

Tanner Jones – Program Advisor
Tanner grew up in the front range of Colorado after his family moved from California in 2000. He grew up climbing in Morrison, on North Table, and in Turkey rocks as well as all across the front range. The summer before high school Tanner took a fall in Morrison while bouldering and broke his tibia and fibula. Later, after high school he joined The United States Marine Corps. Due to trauma in the Marines and his original fracture he had his leg amputated due to chronic pain, limited mobility and restricted quality of life. Tanner's amputation was one of the best decisions he has made. It brought climbing back into his main focus and allowed him to be outside more without pain. This led to Tanner finding Paradox Sports.  In May 2021, five months after his amputation, he was in Shelf Road climbing with Paradox. There he found his community. Tanner has competed at one Paraclimbing Nationals and World Cup, he gained his AMGA SPI, and is a coach for youth climbers with disabilities. Tanner believes education is the path to a more inclusive outdoors and Paradox is doing just that. 
He is stoked to be here and see you out there.

Do you have skills needed to support our mission by joining the Board of Directors or Advisory Committee?
Email Paradox Sports Executive Director Dave Elmore at Dave@paradoxsports.org